We're prettttty psyched about this brand new music video for the track "White Horses" from our 2015 album Birds Say. This is our second time working with the absolutely brilliant Animator/Producer team of Abe Dieckman and Tim Hahn, and we're kinda freaking out about how much we love them.
We've got three new kickass live-in-studio videos from our recent OurVinyl Sessions in Nashville––check 'em out!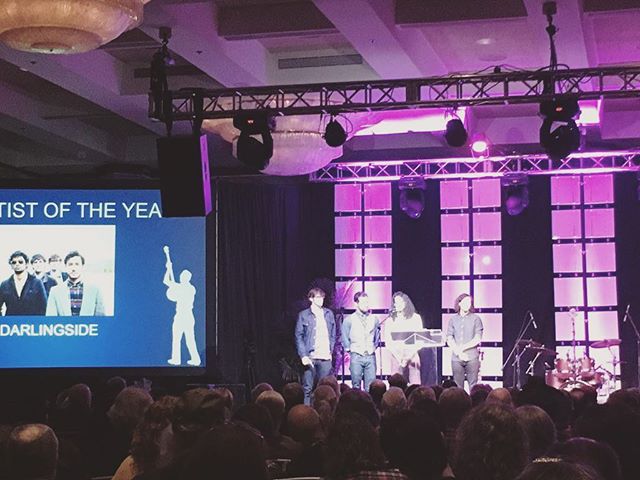 We're incredibly honored and delighted to have been named Folk Alliance International's 2015 "Artist of the Year"! There were some incredible artists nominated alongside us (Chuck Brodsky, Fortunate Ones, Jerron "Blind Boy" Paxton, and We Banjo 3), not to mention performing in every square inch of the conference, and we're blown away to have been chosen for this honor among such distinguished and inspiring company. Thanks to everyone who helped make 2015 such a rad year for us, and we're looking forward to even more great things in 2016!